Sunday, February 19th, 2012
[Potosí, Bolivia]
Doña Eugenia w Potosí serwuję najlepszą zupę z kamieniem w Potosí, czyli Kalaphurkę. Przysmak znany na całą Boliwię. Jest to zupka na kukurydzy i zbożu, oczywiście z mięskiem i ziemniaczkiem. Pikantna. Rozgrzany kamyk powoduje, że zupka na dzień dobry miło bulgocze.
Restauracja Doñi Eugenii znajduje się w Potosí przy cmentarzu, polecamy.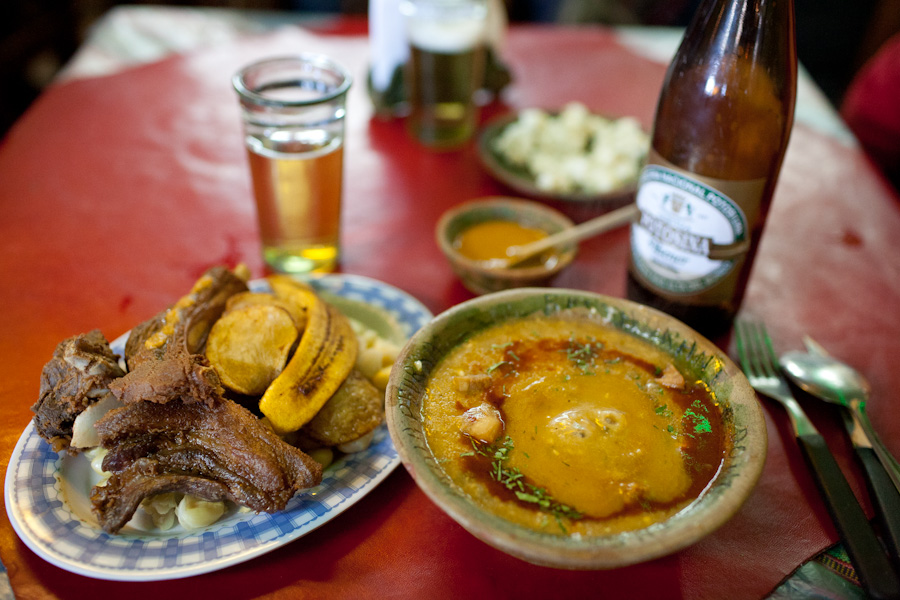 Ale jak to samą zupę jeść bez drugiego dania? Więc na drugie zamówiłem sobie Chicharrón (czytaj cziczaron), czyli tłusta wieprzowina smażona w głębokim tłuszczu, tutaj serwowana z kukurydzą, czarnym ziemniakiem i niesłodkim bananem.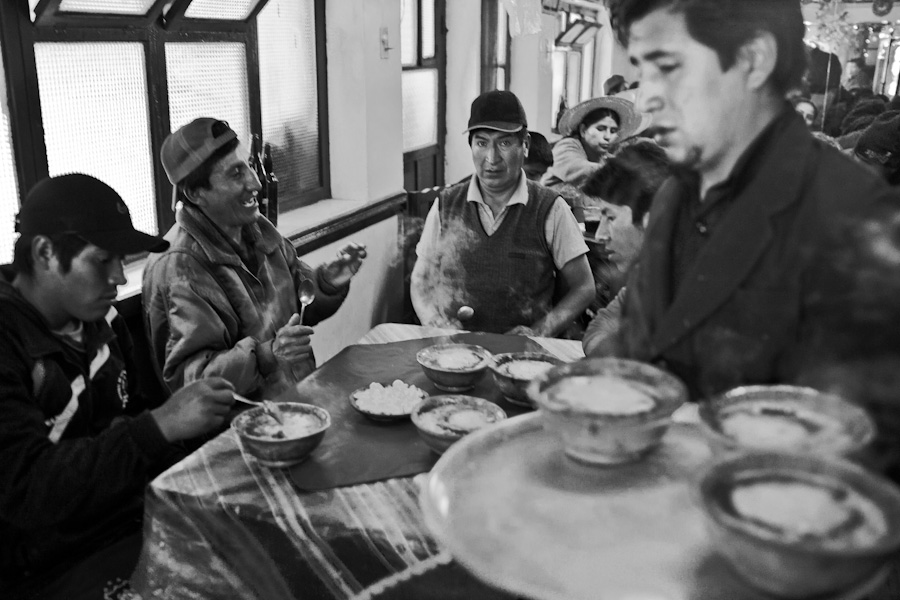 Tyle o Potosí, Doñi Eugenii i jej cudownej zupce.