Thursday, August 9th, 2007
My passport (and visa) arrived with a delay. One more day and there would be no trip. But fortunately everything worked out this time. You can achieve quite a lot with some patience and politeness. So tomorrow, with God's help, I will be far, far away. Alone with my backpack in a strange land. Still had no time to read the guidebook. Will do that on a plane. On a very last moment. And then, shall the adventure begin. Just another dream coming true. So easily. I was looking for a nice self-portrait for facebook (narcism, hell yes) and found this one (crop from a bigger picture):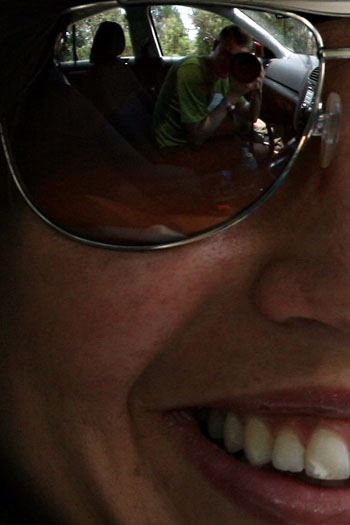 in Sandra's glasses (Mexico'2007)
Wish me luck!