Monday, July 2nd, 2007
Last week spent 3 days in Stockholm again. First Ignacio came to pick up his keys to Brussels apartment which I took away by an accident when I was visiting 2 weeks before. His plane arrived late, then he ran out of fuel on the to Stockholm so he finally arrived at 1:30 am. Then we had to find a place to park his car and then I had to bring him to my hotel and sleep him over illegally. Like corporate hippies. And then he took off at 6 am. The other day I met with Joanna (MCP Sweden – for some people these magic letters mean a lot :-) ). We went to a place where beer costs 25 SEK (2,5 euros) = crazy cheap for Sweden and where they bring you another one without asking if you want it or not. So we talked a lot as always about life, sharing our different points of view, etc. As always interesting experience.Weekend was all about moving out and moving in. First on Friday moving Tomek from his old apartment in Warsaw to his own new one. And then on Saturday moving me from Warsaw to Gdynia. Since I have 2 months of vacation period at my studies there is no need for me to spend time in our lovely capital. So I just moved back to my parents' place (sic!). No plans for how long.And on Saturday night went to Opener Festival in Gdynia. Heavy rain. Lines for everything except for beer. At least met some friends. Didn't care about the concerts at all. Went home early. Woke up tired.Aurelie had birthday on Sunday. Missed that party. Happy birthday!
Mat got married in Santa Barbara (USA) – congrats!, God bless America!, Andrzej is getting married in 3 weeks in Bydgoszcz (Poland) (and I am gonna be his best man)… Real weddings season.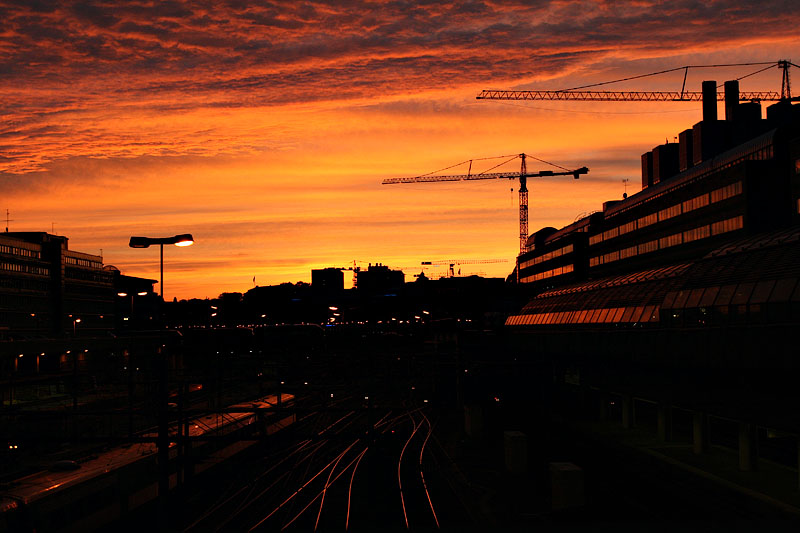 Stockholm – Central Station area
*) gierka (polish) – little game