Wednesday, July 22nd, 2015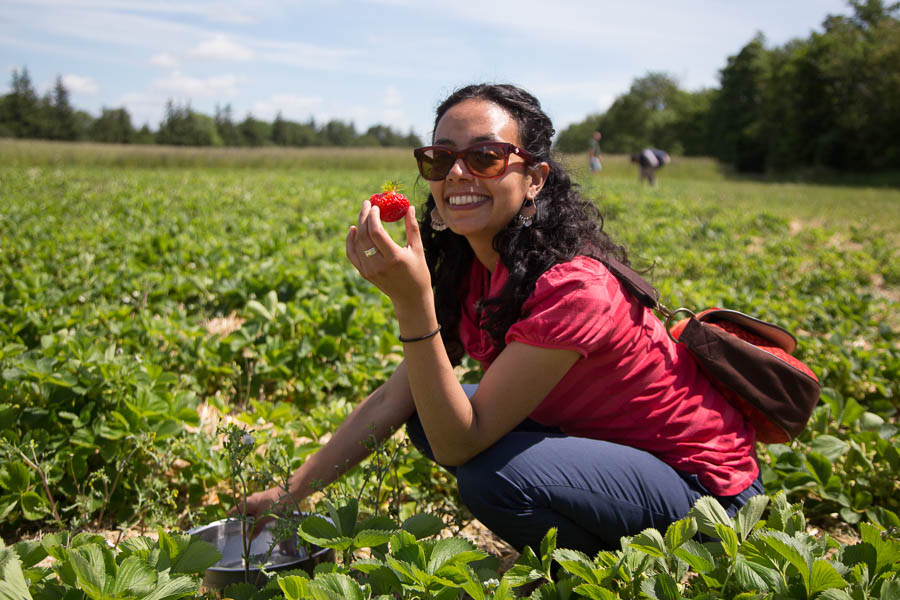 Nie wiem jak to wygląda u Was, ale u mnie każdy dzień to wielki wysiłek. Każdego dnia staczam bitwę z tym co trudne i niewykonalne, i staram się sprzedać to jako łatwe i proste w użyciu. Zawsze jest więcej zadań niż czasu, zawsze ktoś czegoś ode mnie nie dostanie. Czuję się jakby to była walka o przetrwanie. O utrzymanie się w dobrym pracowym układzie, o utrzymanie zdrowego związku, oto by mieć miejsce, które nazywa się domem. Jedną z zasad tego bloga było unikanie narzekania. Nie narzekam. Każdego dnia jesteśmy wdzięczni za to co mamy. Każdego dnia wspieramy się i utwierdzamy w przekonaniu, że damy radę, przetrwamy, że jeszcze przed nami dużo przygód. Jest stres, ale świat nie wali nam się na głowy. Jest spinka, ale to po to, żeby potem było lepiej.
W USA Syfilis a w Germanii truskawki i krasnale.