Tuesday, April 17th, 2018
[Copacabana, Boliwia, 2018-04-16]
Jestem w Boliwii. Tak się złożyło. W przerwie między jednym a drugim zawodowym piruetem. Palę w piecu w hotelowej cabañii z widokiem na Titicaca. Najedzony pstrągiem po diabelsku, połową połowy wegetariańskiej lasañii, i big naleśnikiem z owocami i lodami.
Jestem z żoną w skomplikowanej relacji. Ale czasem udaje się zgrać, że będziemy w stanie relatywnego spokoju znanym również jako "siódme niebo".
Emma mówi, że jestem hipster. A my przecież w skali hipsterstwa w Berlinie, to gdzieś w okolicach 4iPół / 10.
Co pcha nas z miejsca na miejsce? Przecież byliśmy tu bardzo szczęśliwi. Czemu więc wciągnęło nas znowu to życie europejskie. Trudniejsze? Wyczerpujące? Czekanie do emerytury?
I co teraz? 2 domy po dwóch stronach świata. Czy tak można żyć? Co ludzie pomyślą.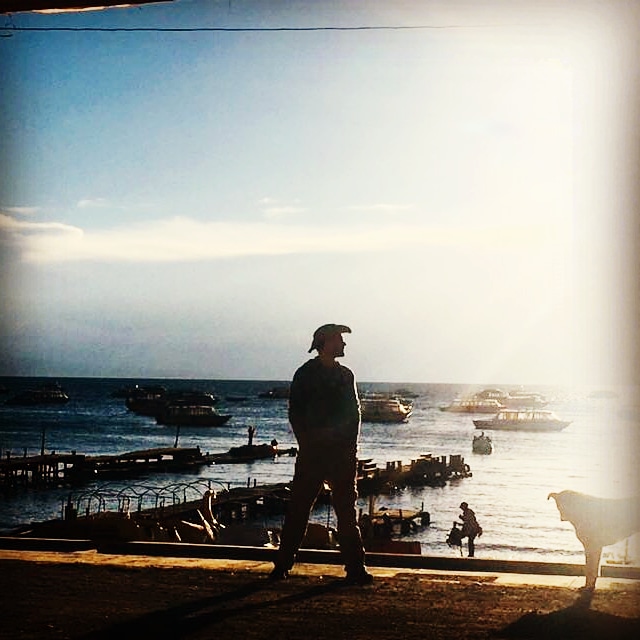 Bo to właśnie takie rzeczy myśli się na wakacjach po trzyciestce.