2006-10-03 – 16:37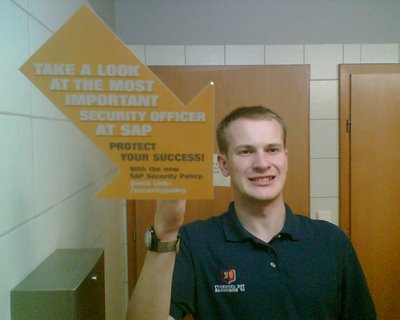 I love my corporation for those little surprises they keep preparing for me. This one – in the toilet of the Warsaw office – last week.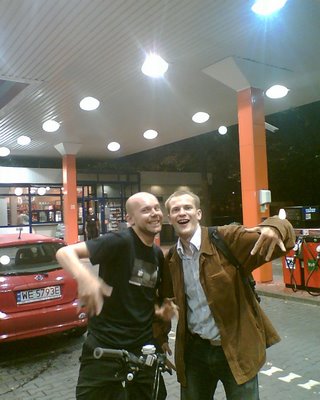 With Koala – my ex-flatmate. On Saturday in Warsaw.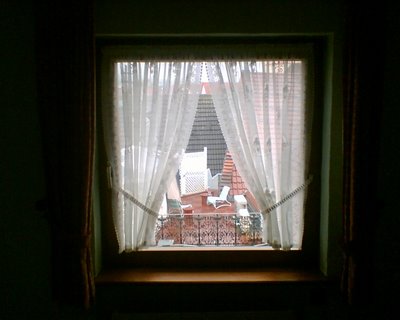 View from my hotel window in Hirschberg Großsachsen, Germany. Made this morning.Today is German Unity Day – bank holiday in Germany. So we are sitting with some Polish colleagues in the empty factory (where usually 10.000 people work – SAP HQ, Walldorf, Germany). On Thursday and Friday I go to Hanau, Germany for team offsite meeting. Beer + propaganda.