2006-12-19 – 00:34
One of those weekends that make you a few months older.
Friday – going uninvited with Ignacio to a party of our neighbours. 3 girls+1 guy living in a fucking nice 2-storey apartment. Maaaaany people (students), Żubrówka with apple juice and beers. Somehow couldn't find a common language with those.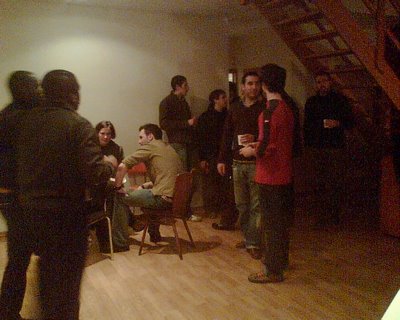 Saturday – I cook my first ever tortilla! We were invited to some latino friends of Ignacio. They work here as corporate bitches in PWC, E&Y, etc. Having a good life here. Nice looking girls/wives, nice clothes and expensive watches. Good food and good drinks. And quite nice after all. And a funny Serbian guy – Slavic blood rules! And the quote of the evening 'you don't understand, cause you don't have an MBA'. Bottle of Gold Wasser, wine, tequilas.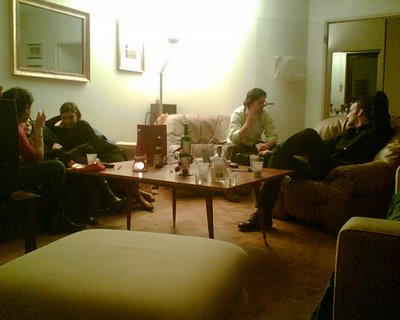 Sunday – having a walk (looking for a car which we left). Then driving to Antverpen. Seeing around (so crowded!), beer, red district, back to Brussels, Ixelles, falafel, beer.
Monday – corporate life – 9-20. Nothing works right, everything crashes, error messages all around. Fucking bad day except for the fact they I bought a ticket to Mexico. Princess, I am coming!… in may. And going with Ignacio to the Xmas fair – hot wine and beer at Monk.