2007-10-17 – 11:31
To chyba zaczęło się od obejrzenia Human Traffic z Naleśnikiem. Ten stan wyostrzonej świadomości. Bo są chwile, kiedy wiesz więcej, są chwile, gdy widzisz lepiej, są chwile, kiedy wiesz wszystko, co tracisz i co zyskasz. A może to przez napięte 3 dni w pracy połączone z codziennymi wieczornymi wypadami na miasto. I nagle zrozumiałem kolejny kawałek mechanizmu świata. I nagle wszystko wokół stało się fascynujące. Uwielbiam te momenty, gdy mój mózg zmęczony ciągłym napięciem przełącza się w tryb stand-by i po prostu płynie. Tysiąc pomysłów na przyszłość. Jam session w 55. Tydzień na Jesionowej.
3 miejscówki w Warszawie w ciągu 2,5 tygodnia. Mylą mi się adresy, piętra, kody pocztowe, karty kredytowe, dni tygodnia, imiona, prace domowe, terminy. Przyzwyczajony do życia z otwartej na środku pokoju walizki. Buntownik bez przyczyny. Żołnierz korporacji. Korporacyjna kurwa wędrowniczka.
About the photos:
This guy is an one-man-army. Pretty surrealistic performance on an old football stadium in Warsaw. About 800 people came to see this guy, alone, without a ball, playing Boniek's role in Poland-Belgium match from 1982 (3:0). He was amazing. And people were amazing, screaming, clapping, laughing.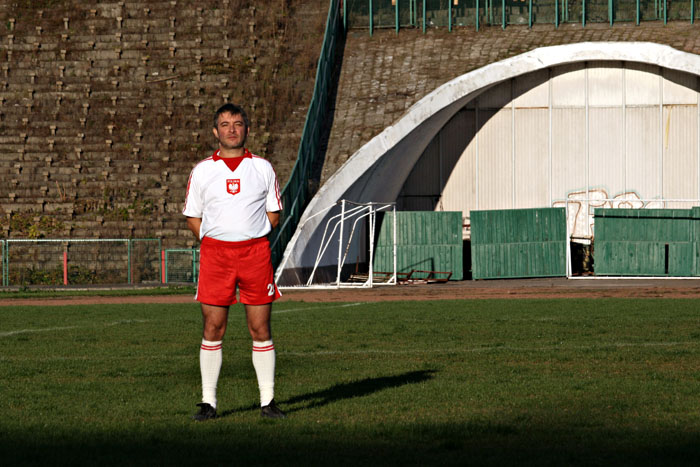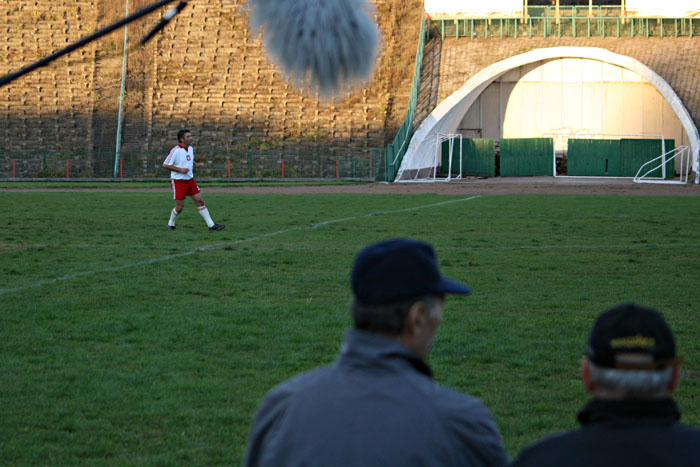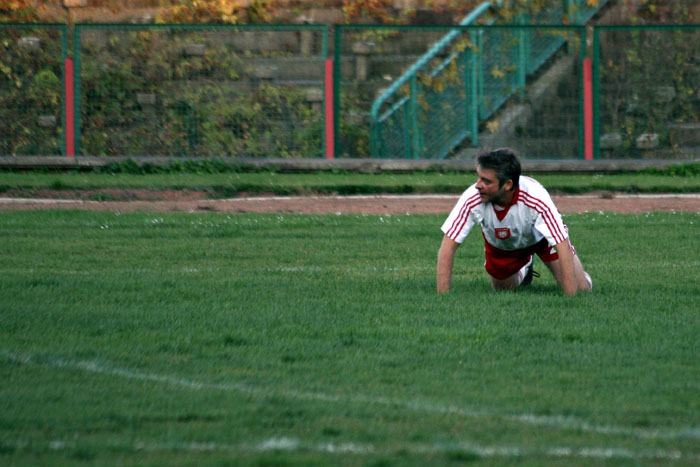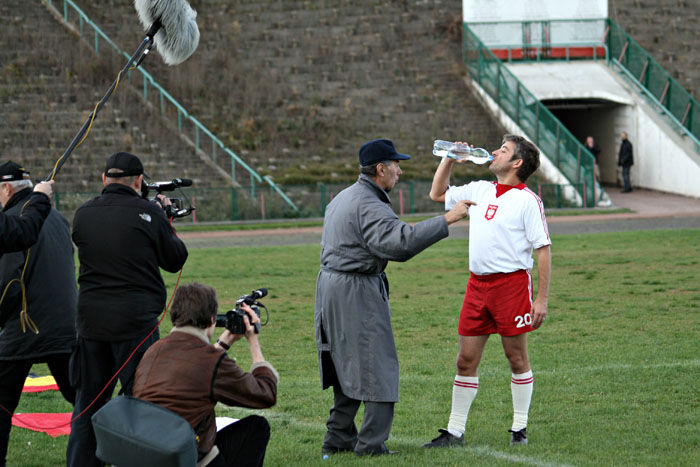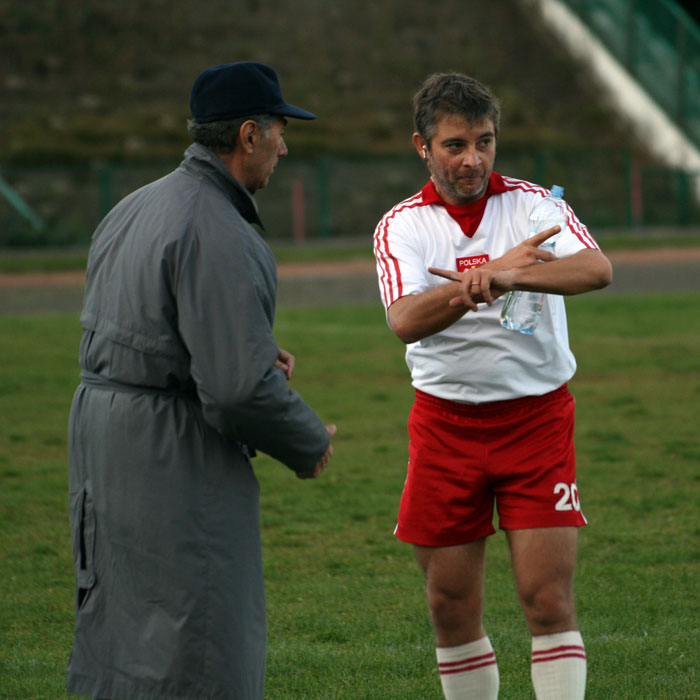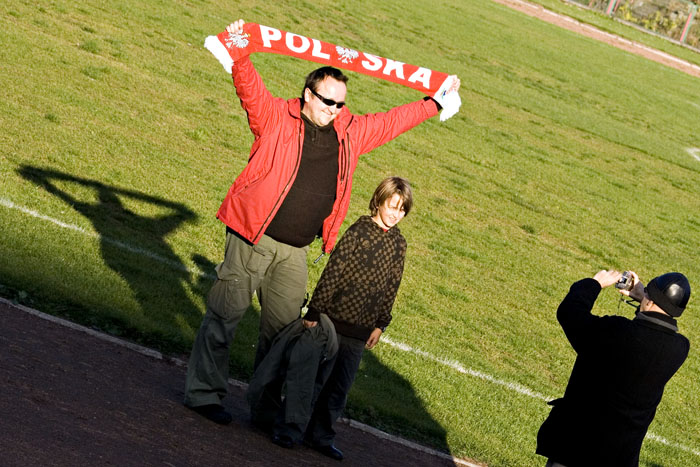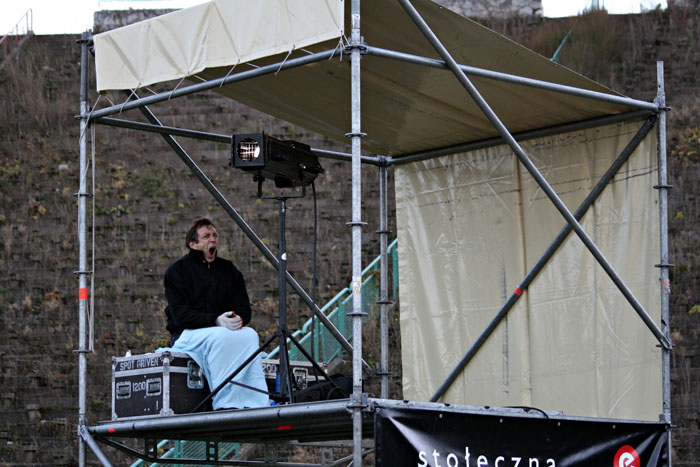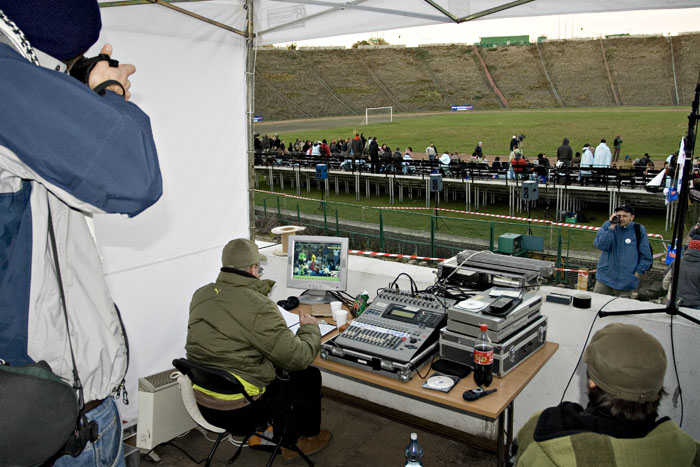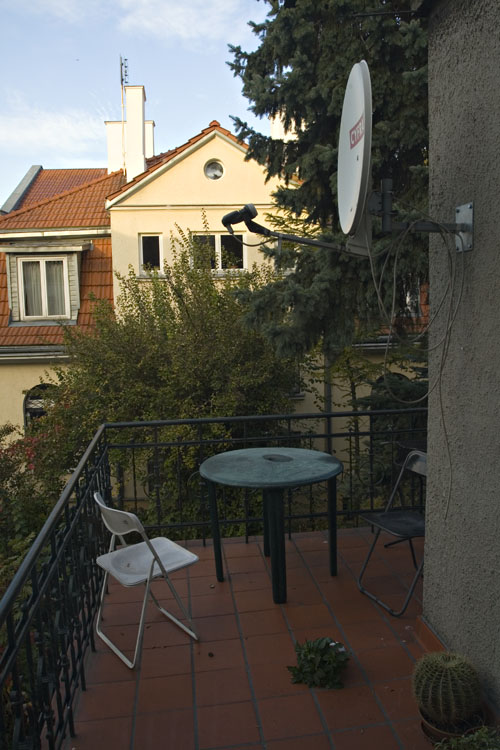 Jesionowa uber alles.