2009-02-06 – 17:39
[Mendoza, Argentina]
Some say hostel life is half of the experience. Meeting people, hanging around in hammocks, having lunches, dinners, asados (bbqs), drinking wine, beer, lots of laughter. This makes you want to stay for another day in the place.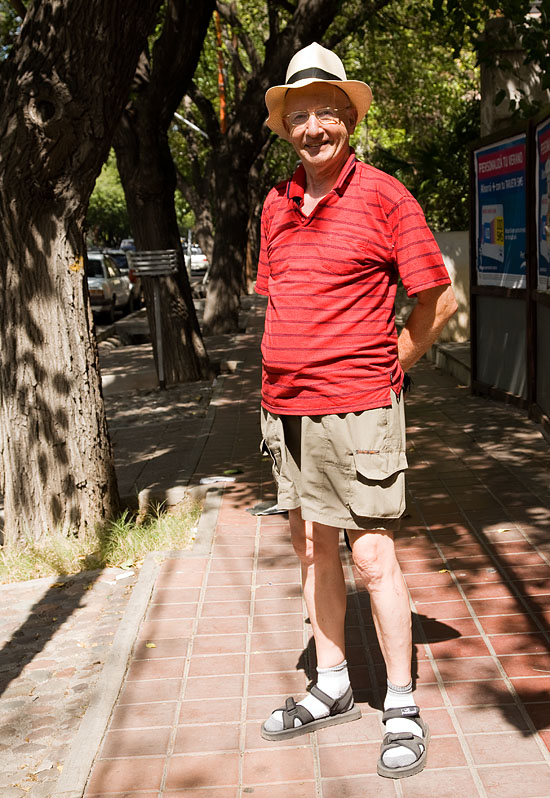 This is Michael. Aged 73. Now travelling around the world for 7 months.
Some quotes from him:
"Life is getting better every year."
"It is being a bit crazy that keeps me sane."
(talking about his travel so far) "Every day has been great or good."
I also did rafting here and partying in a local club till the morning came.
This post is a part of my miniproject "dreamers".