2009-03-04 – 02:28
[Chepu, Chiloé Island, Chile]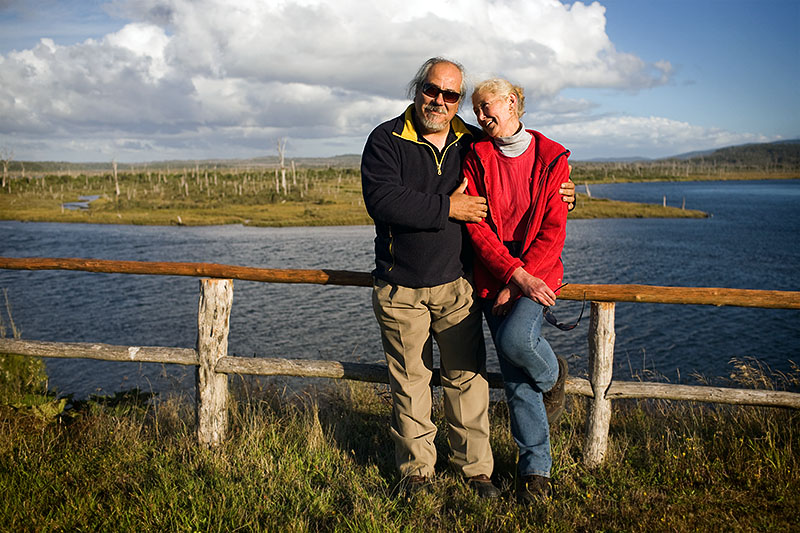 Amory and Fernando. Before they turned 50 they decided not to wait till 65 to retire. They quit their "good jobs", cut off all the strings holding them down, packed up everything they owned (which occurred to be 5 trucks full of stuff) and bought a piece of land on Chiloé Island. First they placed all their belongings in a big military tent, then they started to clear the land, piece by piece built up their new home. They reached the point that they were self efficient on their own land. But after 5 years they decided to do something else. They bought another piece of land and started their eco-friendly tourist site. Extremely gentle, adorable, positive persons.
If you want to spend some time close to the nature on a Chiloé Island you should contact them.
This post is a part of my miniproject "dreamers".