2009-03-04 – 04:13
[Chepu, Chiloé Island, Chile]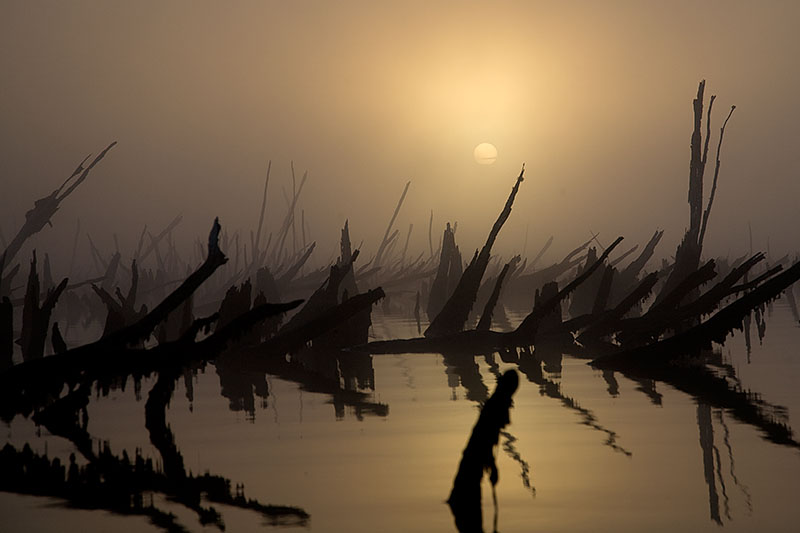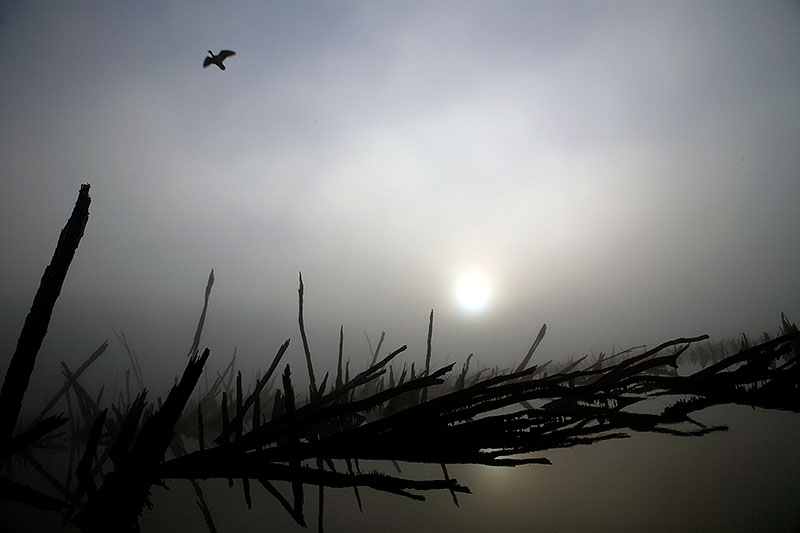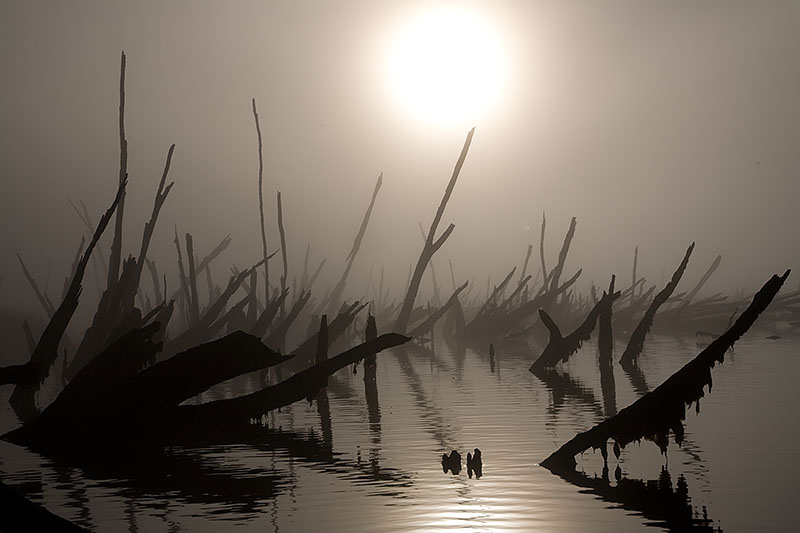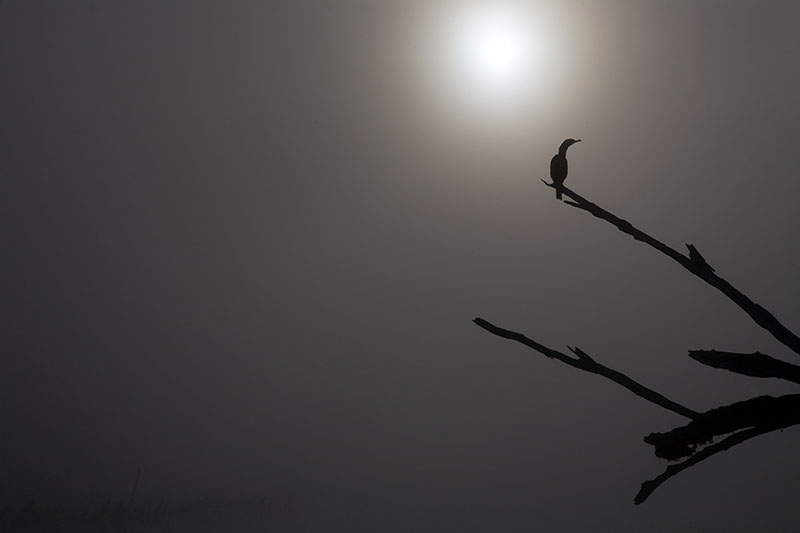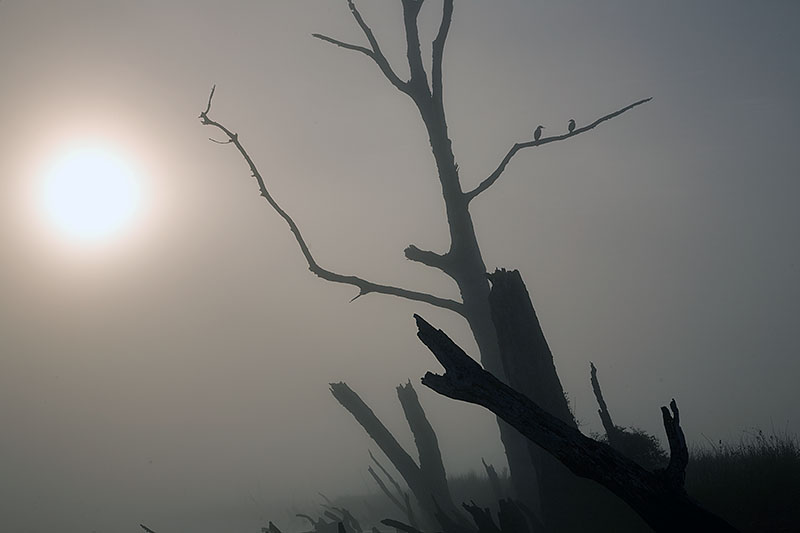 Kajakowanie o świcie w Dolinie Martwych Drzew, to jedne z piękniejszych chwil jakie przeżyłem. Gra kolorów, cieni, odbić, ścierające się mgła i słońce. Krzyki ptaków. Daleko od wszystkiego.
Dolina Martwych Drzew powstała w wyniku trzęsienia ziemi w 1960 oraz tsunami, gdy wyspa zapadła się o 1-2 metry i słona woda wdarła się dalej wgłąb lądu.
To był piękny dzień.