2009-04-23 – 03:26
[Niterói, Brazil]
Fotoreportaż z Choppady – imprezy studenckiej zorganizowanej przez studentów Wydziału Inżynierii Uniwersytetu w Niterói. Zasady są proste – płacisz za wejście i masz piwo (chopp) za darmo.
Wszystko dzieje się w klubie bez klimatyzacji, gdy za oknem temperatura wynosi pewnie z 25 stopni.
Całowanie się jest tu częścią kultury imprezowej, każdy wie o co chodzi, nikt nie patrzy na to zbyt krzywo, nawet jeśli na jednej imprezie ktoś całuje się z więcej niż jednym partnerem. Magiczna fraza to "quero ficar contigo", czyli "chcę z tobą być". Po obustronnej akceptacji następuje wymiana pocałunków. Brazylijczycy to plotkarze, decydując się na pocałunki, musisz wiedzieć, że następnego dnia wszyscy będą o tym wiedzieć i rozmawiać (ale nie oceniać).
***
My photoreportage from Choppada – students' party organized by students of the Civil Engineering Faculty of the Univercity of Niterói. The rules are simple – you pay to get in and have unlimited beer inside.
These all happens with outdoors temperature of 25C degrees and no airconditioning (so the temperature inside is much, much higher).
Kissing here is a part of the "party culture", nobody bothers if you kiss a few partners during one party. The magic phrase is "quero ficar contigo" (meaning "I want to stay/be with you"). After the both sides agree they just start kissing. Watch out – Brazilians gossip a lot – on the following day everybody will know who kissed whom.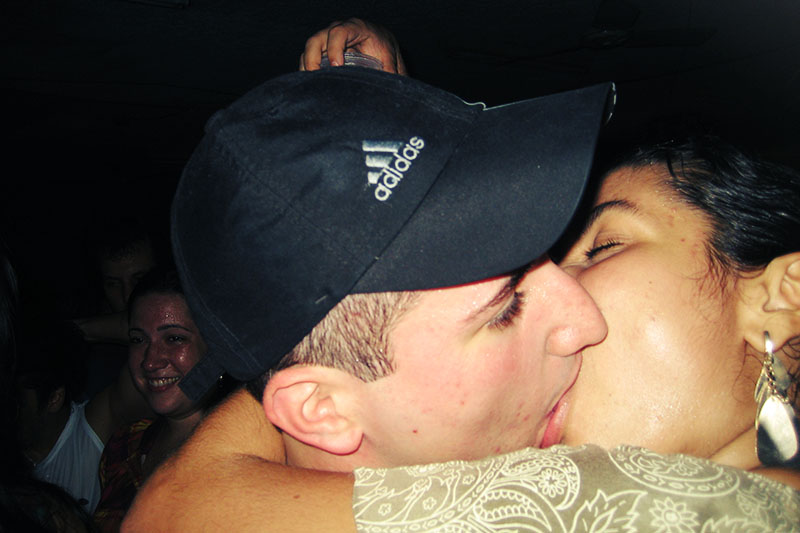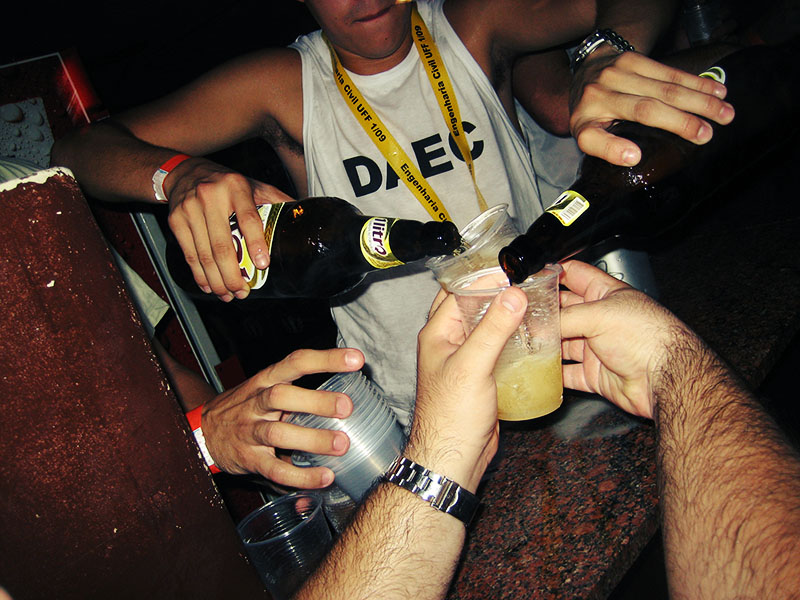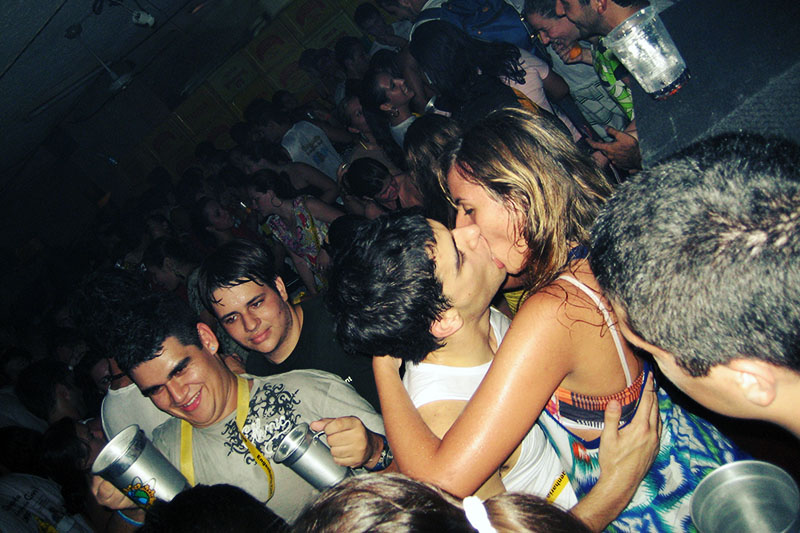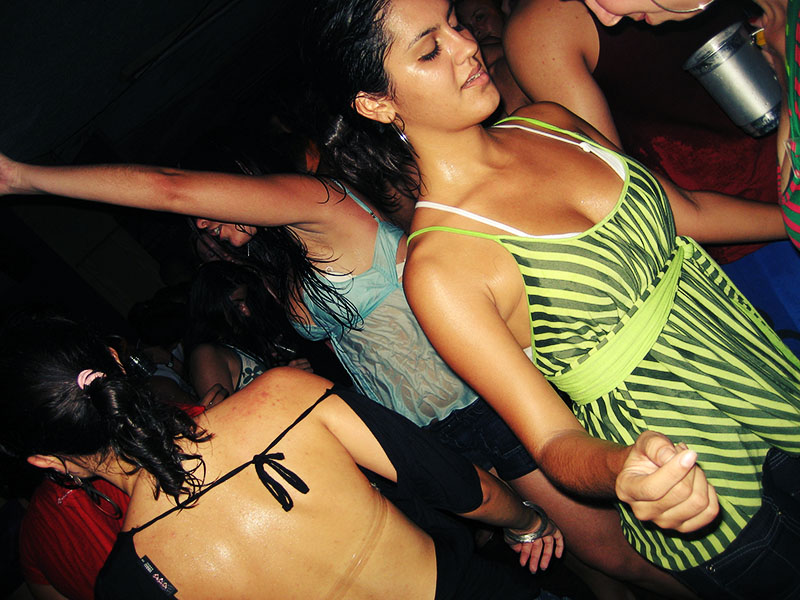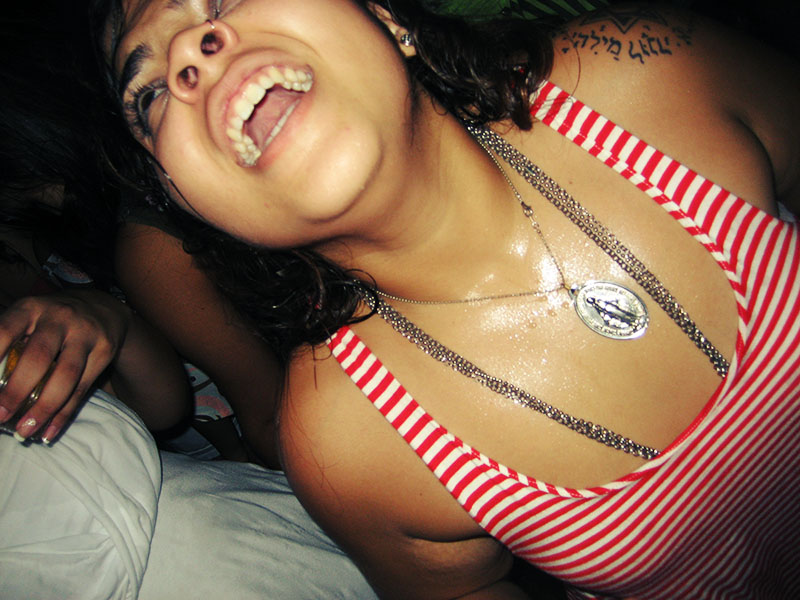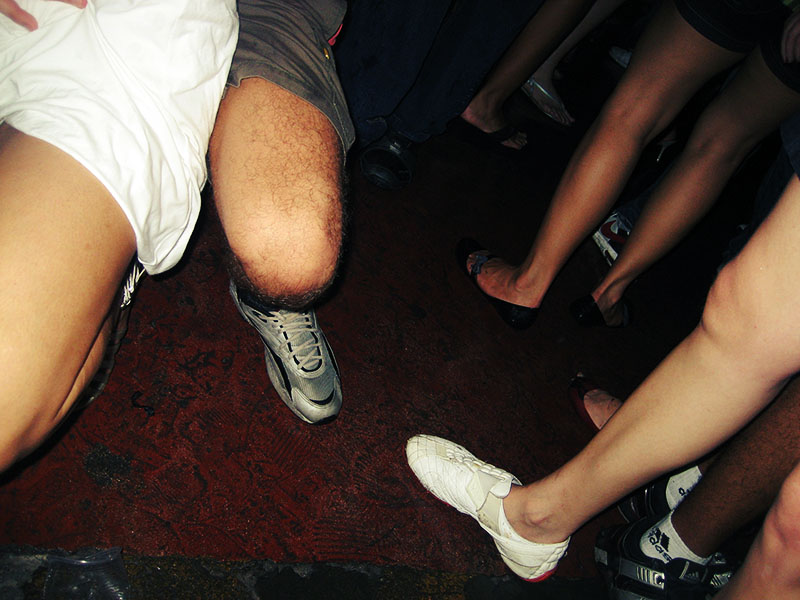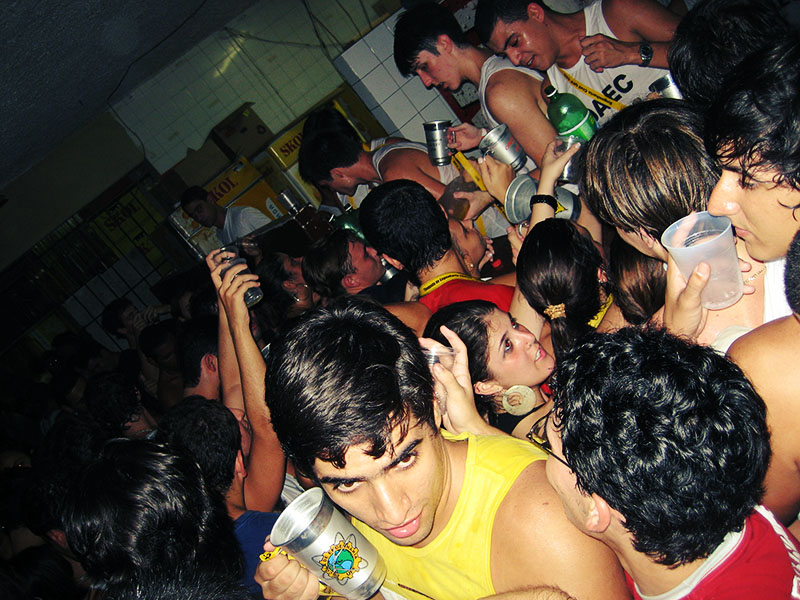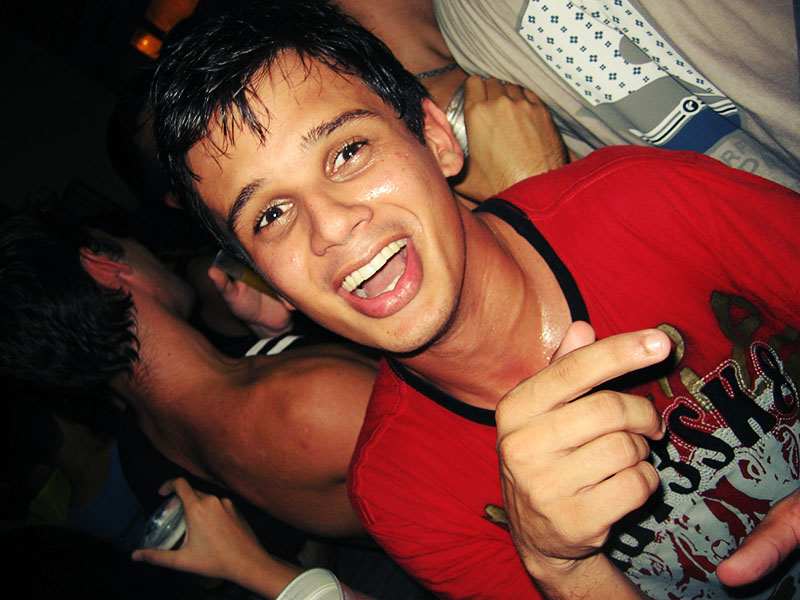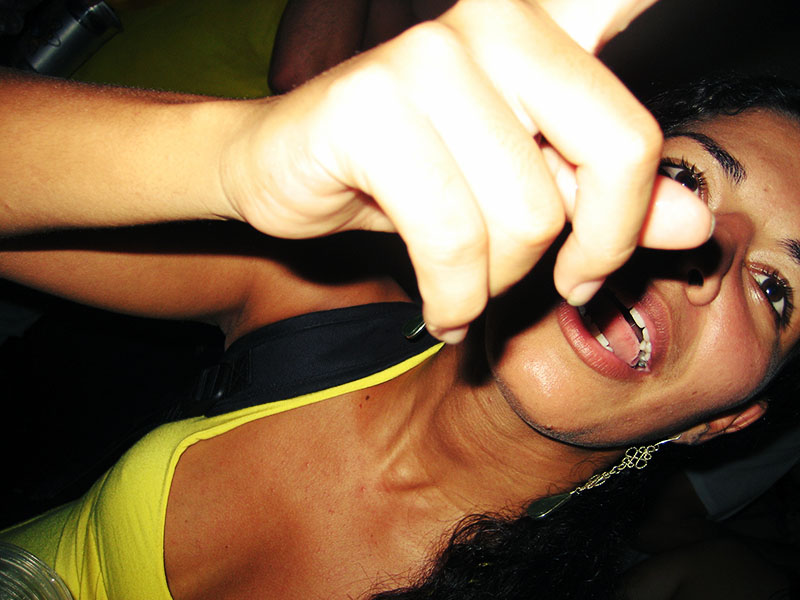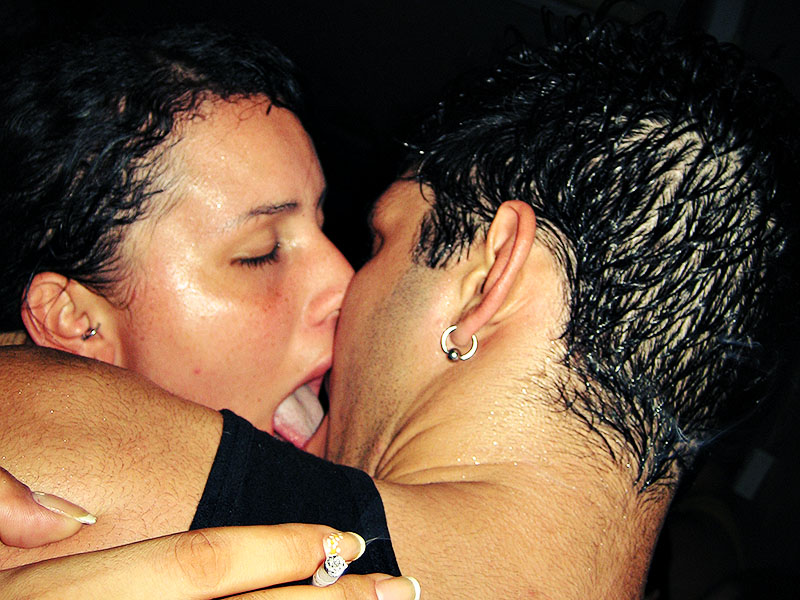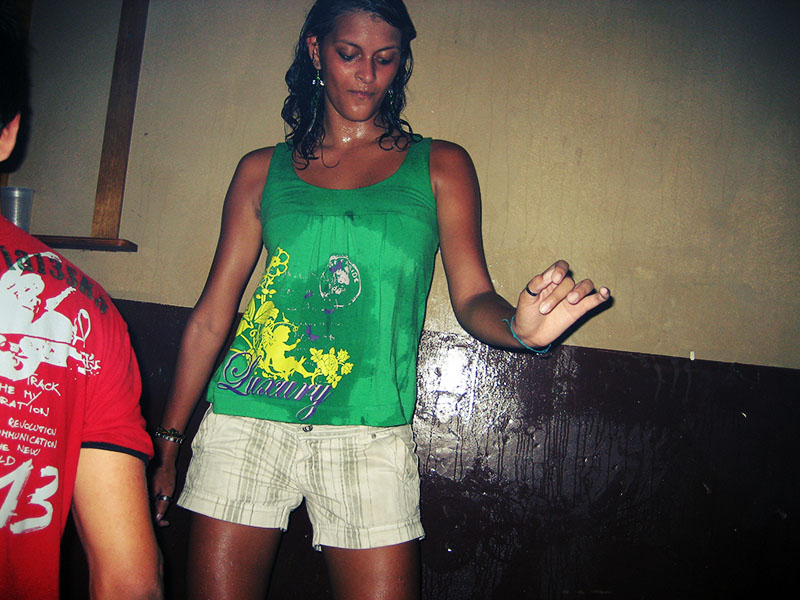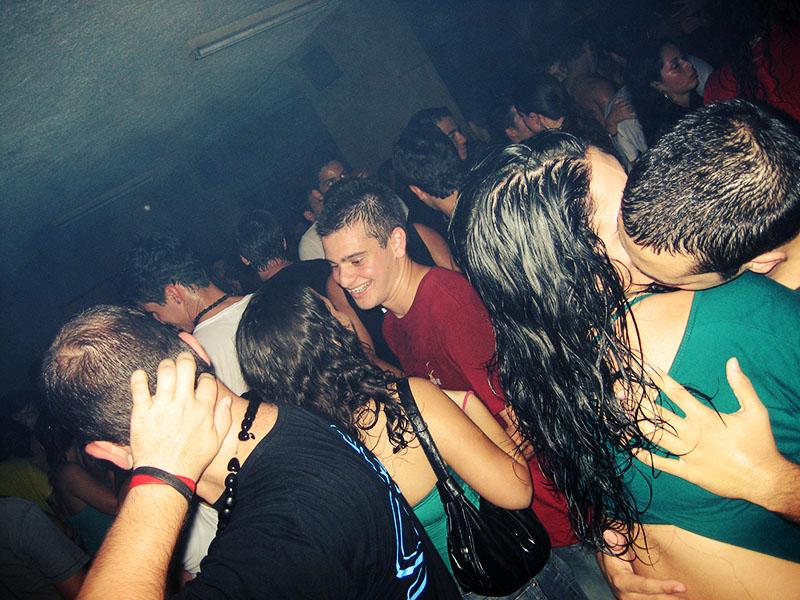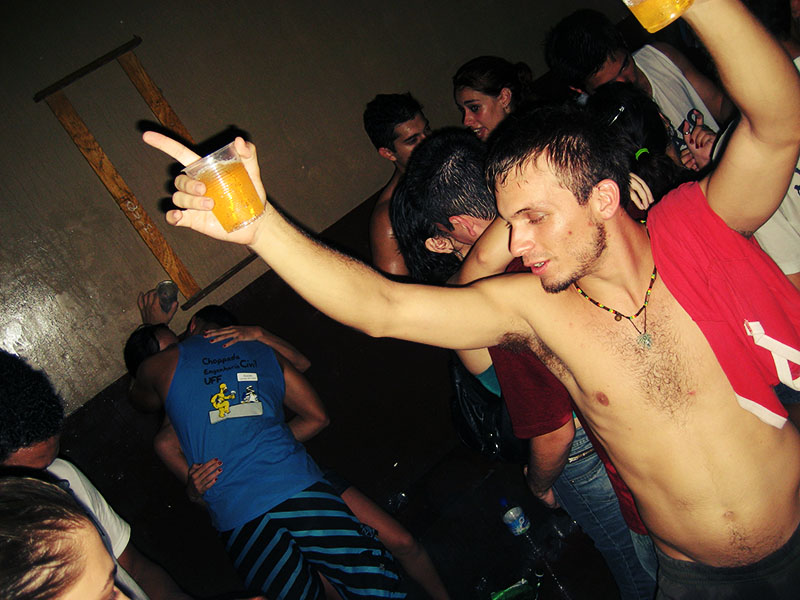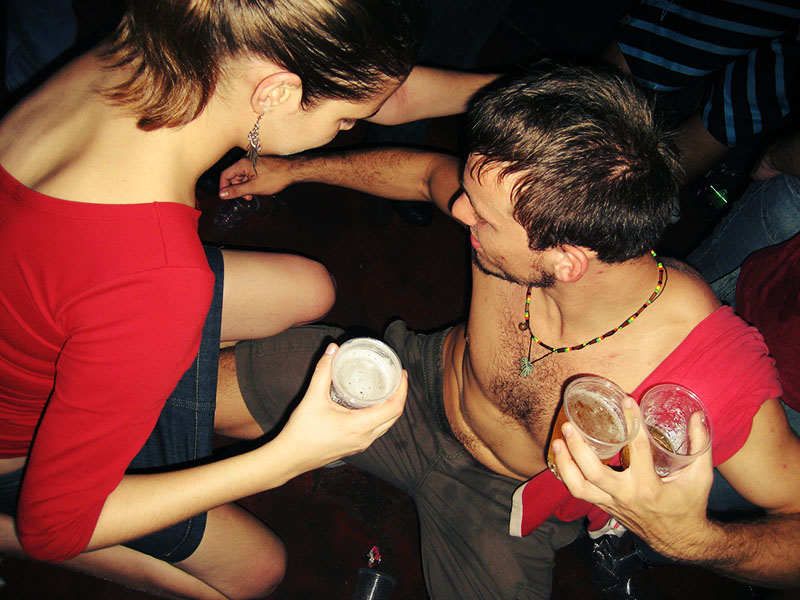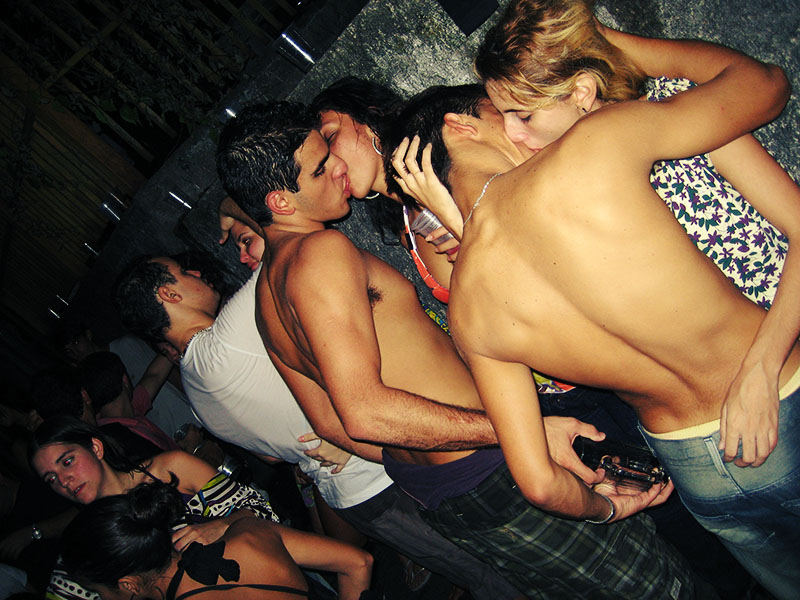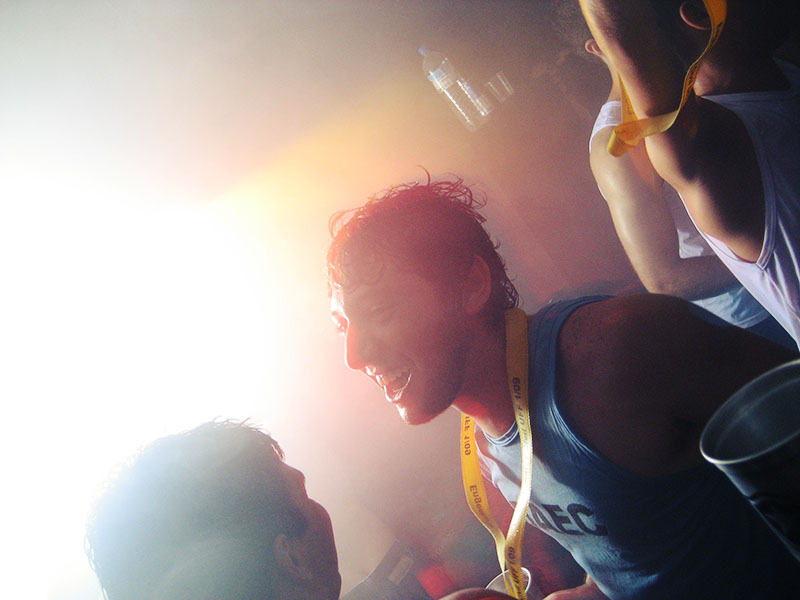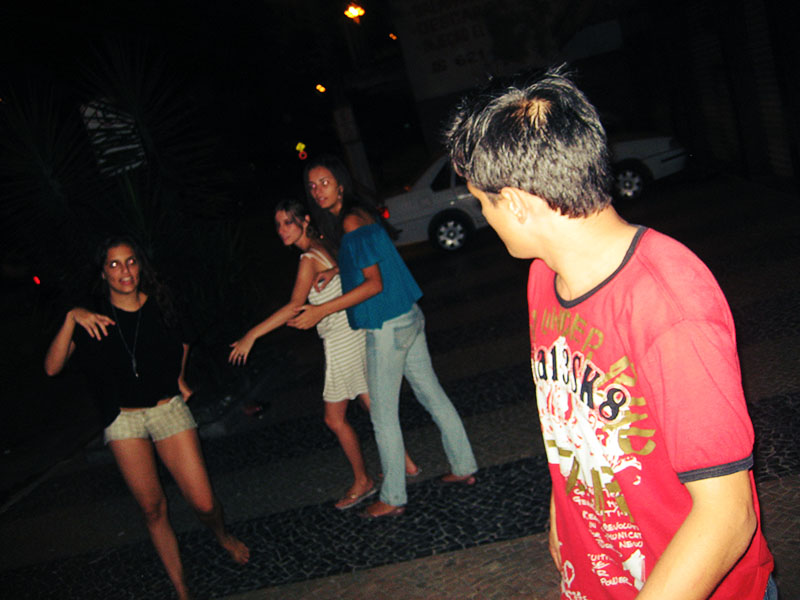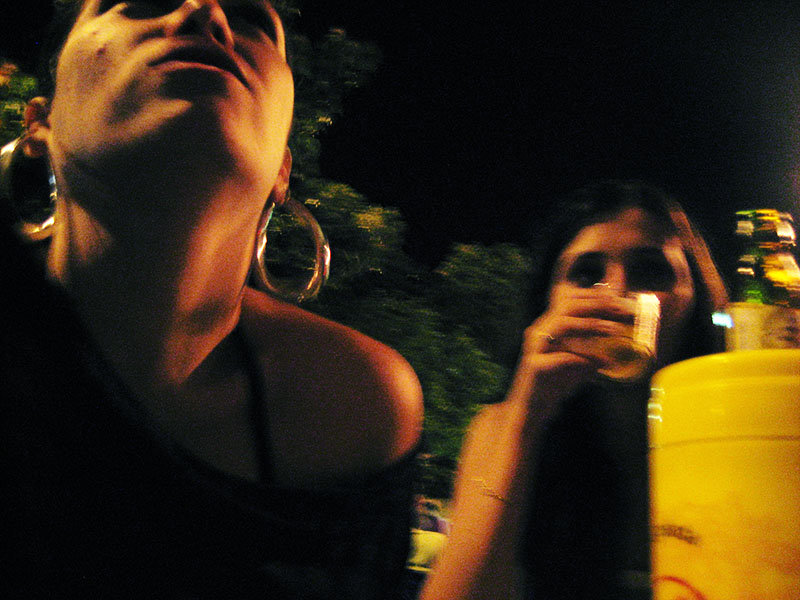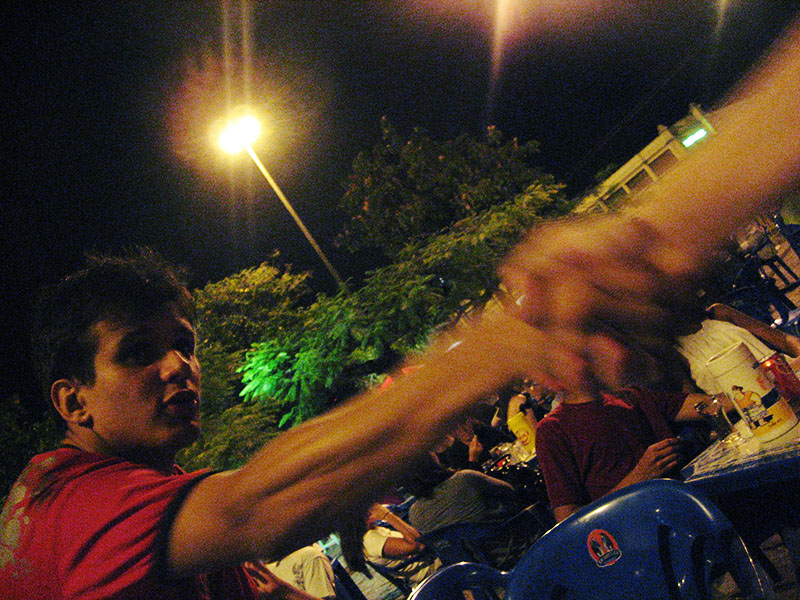 Kilka uwag:
– woda na ścianie to skroplony pot
– chłopczyk w czerwonej koszulce, to mój współlokator Misxkytha, ten co zabiera mnie na lunche w stołówce studenckiej
– białas ze zdjętą czerwoną koszulką, z dwoma piwami w ręce, to mój współlokator Alemão
– dziewczyna ubrana jak flaga Polski, to oczywiście Andressa
– proszę zwrócić uwagę na mistrzowskie przekazanie szklanego kufla pomiędzy dwoma półnagimi mężczyznami, którzy są w trakcie wymiany pocałunków z osobami trzecimi
– dziewczynka ma na ramieniu wytatuowaną gwiazdę Dawida, na szyi zaś dynda Matka Boska