2009-04-30 – 22:52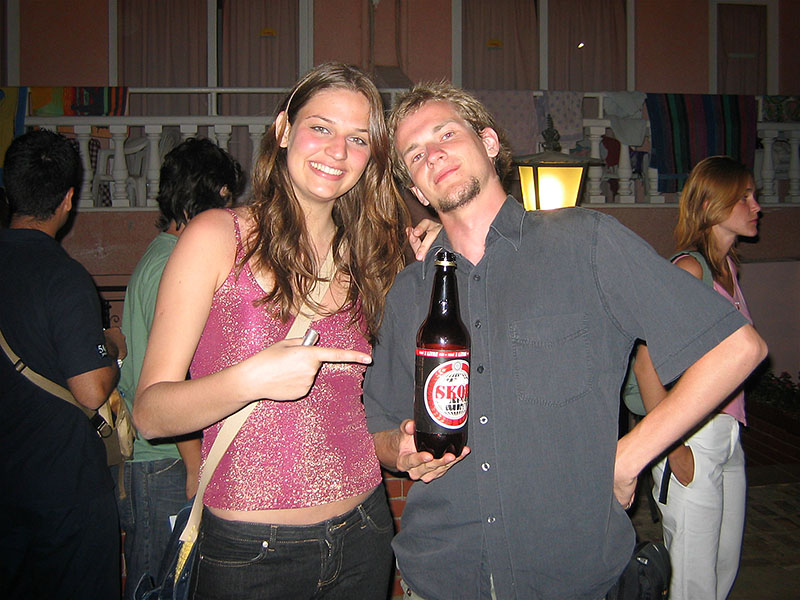 Andressa, Skol and me – Turkey'2004
We met a moment before taking this picture. She came to me and said "hey, you're drinking a Brazilian beer, I'm Brazilian" (I thought I was just drinking the cheapest one, it was in a 1-liter plastic bottle, I didn't know it was Brazilian :)).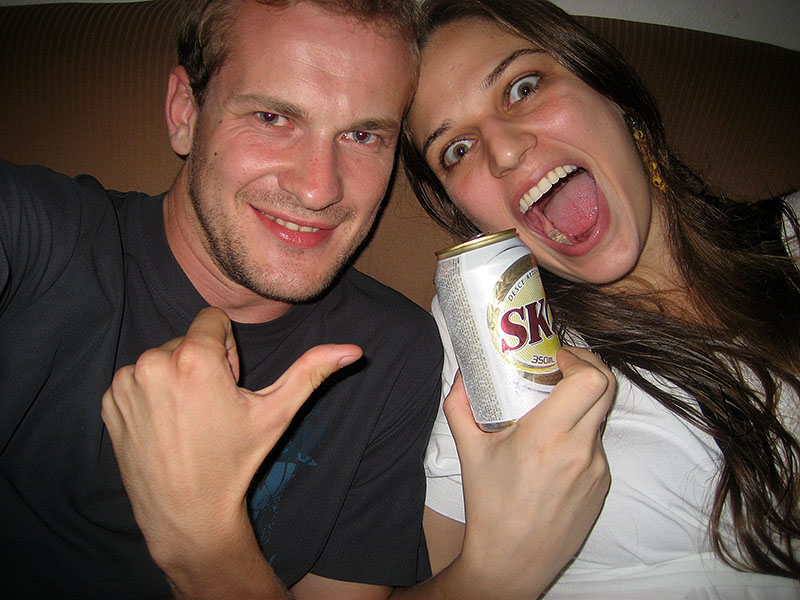 me, Skol and Andressa – Brazil'2009
On my goodbye party in Rio.