2009-05-05 – 04:47
[Sorocaba, Brazil; Ilhabela, Brazil]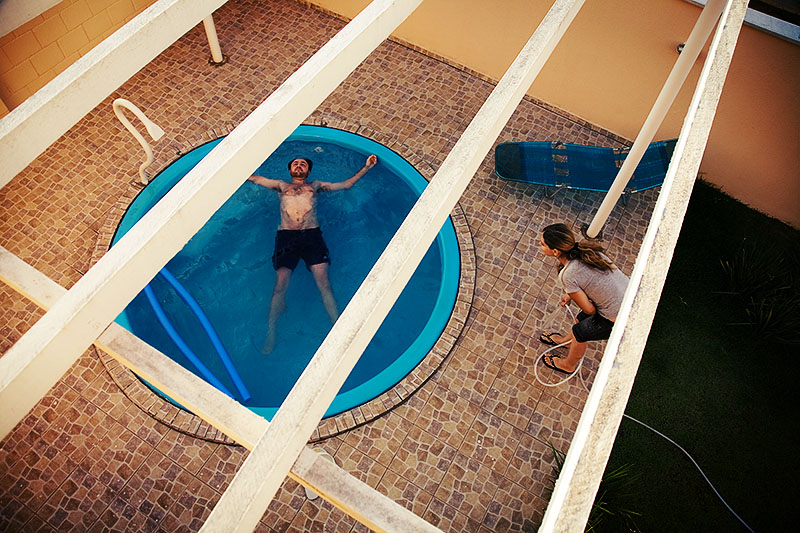 Po intensywnym pobycie w Rio/Niterói wróciłem na weekend w gościnne, rodzinne progi Mr i Mrs Miotto. Mieliśmy zacząć podróżować, ale po części korporacja Rafaela, a po części lenistwo, a przede wszystkim uwielbienie chill-out'u, zimnego piwka i soczystego mięsiwa z grilla sprawiły, że weekend do intensywnych zdecydowanie nie należał.
Na szybko musiałem sobie wymyśleć coś na ten tydzień (bo z Rafaelam i Thalitą mamy zacząć podróżować pod koniec tygodnia). No to wybyłem dziś na Ilhabela (czyli "Piękną Wyspę"). Przybyłem do hostelu i okazało się, że jestem jedynym gościem. Cóż, idzie jesień…
Od jakiś 3-4 tygodni nie używam polskiego numeru komórki (mam brazylijski). Jeżeli ktoś coś wysłał, to trafiło to w czarną dziurę.
(a fotka jeszcze z Wielkanocy)