2009-06-25 – 15:25
[Sucre, Bolivia]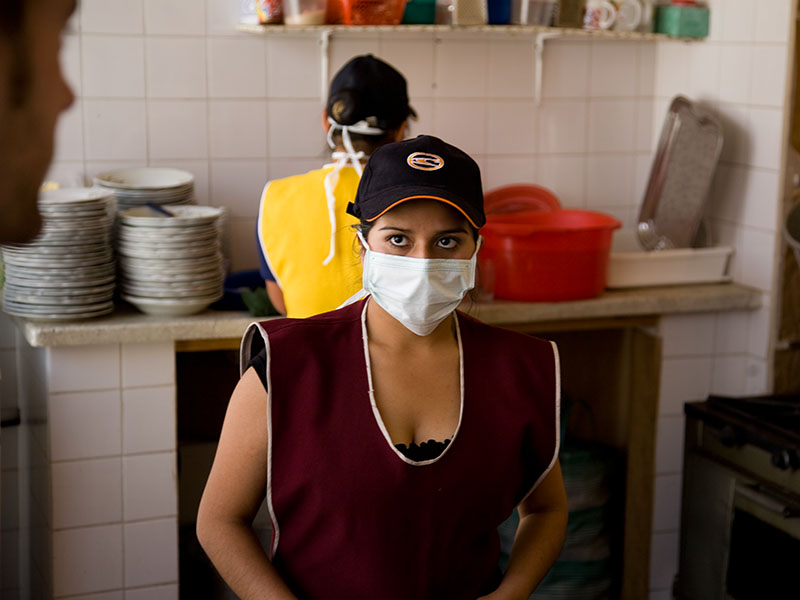 Wczoraj w mieście pojawiły się maski. Co prawda w Sucre nie zanotowano jeszcze przypadków świńskiej grypy, ale boją się, bo w sumie w innych miastach jest już ze 30 przypadków. Boją się głównie turystów, bo to oni przywlekają te paskudne choróbstwa.
Efekt jest taki – nie widać już ślicznych uśmiechów tych wszystkich kelnereczek. I dużo trudniej je teraz zrozumieć, umyka znaczna część komunikacji niewerbalnej.
Mam nadzieję, że to tylko chwilowa moda.
A o mnie się nie bójcie – regularnie się odkażam.
PS. A dziś maseczki były już zazwyczaj zsunięte. I bardzo dobrze. A kelnerki po godzinach i tak zwykle umawiają się z białasami.