2009-09-03 – 05:33
[Copacabana, Bolivia]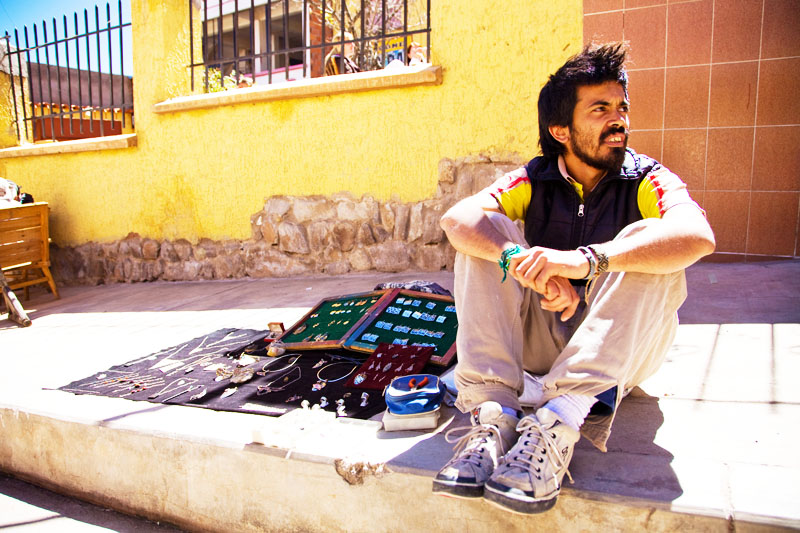 (en español/castellano)
1. Nombre
Alejandro Gustavo Cuacci
2. Nacionalidad
Argentino
3. ¿Cuál es tu sueño?
Que la gente comprenda, que es más importante la vida y los sentimientos que todo lo que nos rodea; que el maldito dinero cada día nos hunde más al fracaso.
4. ¿Qué es Babilonia?
Todo lo que nos hace dudar de lo verdadero.
(in English)
1. Name
Alejandro Gustavo Cuacci
2. Nacionality
Argentinian
3. What is your dream?
That people would realize that life and feelings are more important than all the other things that sorround us, more than the damm money which day by day plunges us deeper into a failure.
4. What is Babylon?
All that makes us doubt the truth.
(po polsku)
1. Imię
Alejandro Gustavo Cuacci
2. Narodowość
Argentyńczyk
3. O czym marzysz?
Że ludzie uświadomią sobie, że życie i uczucia są najważniejsze ze wszystkiego czego doświadczamy, od pieprzonej kasy, która z każdym dniem spycha nas coraz bardziej w stronę porażki.
4. Co to jest Babilon?
Wszystko, co sprawia, że wątpimy w to co prawdziwe.
This post is a part of my miniproject "En Busca de Babilonia".