2010-06-11 – 01:50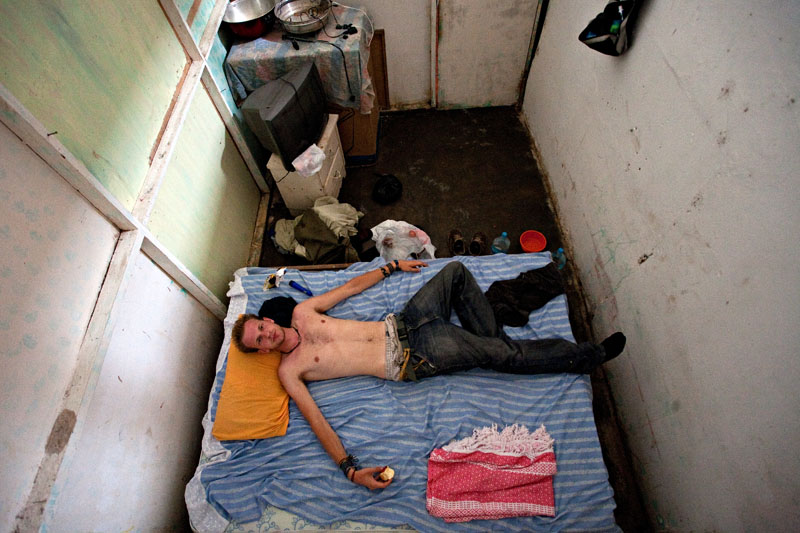 foto: Pevas, Amazonia, Perú, Wrzesień'2009
Buduję zamki z piasku, fosy, bramy, wieże, a potem wskakuję w to bosymi stopami, jak szalony wbiegam do wody przeskakując fale i daję nura, zamieram na kilka sekund tuż przy piasku na dnie, by zaraz wybić się na powierzchnię, przez moment szaleńczo płynąć przed siebie, by zaraz odwrócić się na plecy i dryfować przez parę chwil patrząc w niebo.
Z chaosu w pozorny spokój. Przestawiam suwaki i próbuję znaleźć najlepszą kombinację, czasem jest lepiej, czasem z głośnika wydobywa się koszmarny pisk. Ale to tylko chwilka, bo zaraz przywracam spokój i znowu słychać muzykę. Eksperymentuję.
Znowu od nowa. Choć perspektywa dużego łóżka, czerwonego wina i budyniu czekoladowego wydaje się być dużo większym wyzwaniem niż samotność w Amazonii.
"I have my own wings and I always keep following this spirit that guides me in my decisions, and that is how it has to be." To nie ja to napisałem, lecz Ty o mnie. I wróciłem z Amazonii, i zacząłem życie na 3625 metrach nad poziomem morza, i nawet zostałem rezydentem w Boliwii! Czas to uczcić kochanie!