2013-07-01 – 22:57
There is a story behind every story. How it really happens. Everything that you see, you have no idea how it happened to me.
Radzenie sobie ze stresem, to sprawa bardzo indywidualna. Każdy z nas wyrabia własne nawyki. Niektórzy dostają wrzodów na żołądku od samego myślenia o tym, co mają zrobić jutro, pojutrze, za miesiąc. Inni dostają wrzodów na żołądku od alkoholu. Nie potrafimy tego wyłączyć. Główka pracuje 24h na dobę. Wciąż jakieś zmartwienia. Samochód trzeci raz w miesiącu do mechanika, skąd ja wezmę na nowe opony, dziecko znowu przeziębione, a w pracy nieskończony projekt. Nawet jak jedziemy na wakacje, to nie potrafimy się wyłączyć. Sprawdzane na telefonie maile z pracy. Nie uciekłem od tego. Żyję w dokładnie takim samym stresie. Dolicz do tego ciągłe zderzenia z kulturą, trudności językowe, ciężki zegarek na ręce i 15 dni wakacji w roku (plus dni wolne od pracy). To uzależnia i daje kopa. Nigdy nie masz dosyć. Wciąż chciałbyś więcej. I brniesz, i chcesz więcej, mocniej, aż w końcu wysiada Ci pukawa.
I tu powraca problem marzeń. Za czym tak gonisz? Co nakręca Ciebie by tak się tym wszystkim przejmować i spinać? Czy Twoje Życie to wciąż część jakiegoś większego projektu, czy tylko pracujesz, by móc uregulować rachunek za swoją egzystencję?
Za każdą pokazaną historią jest 20 historii nie pokazanych. Jak znalazłem się tu gdzie jestem i dlaczego robię to co robię.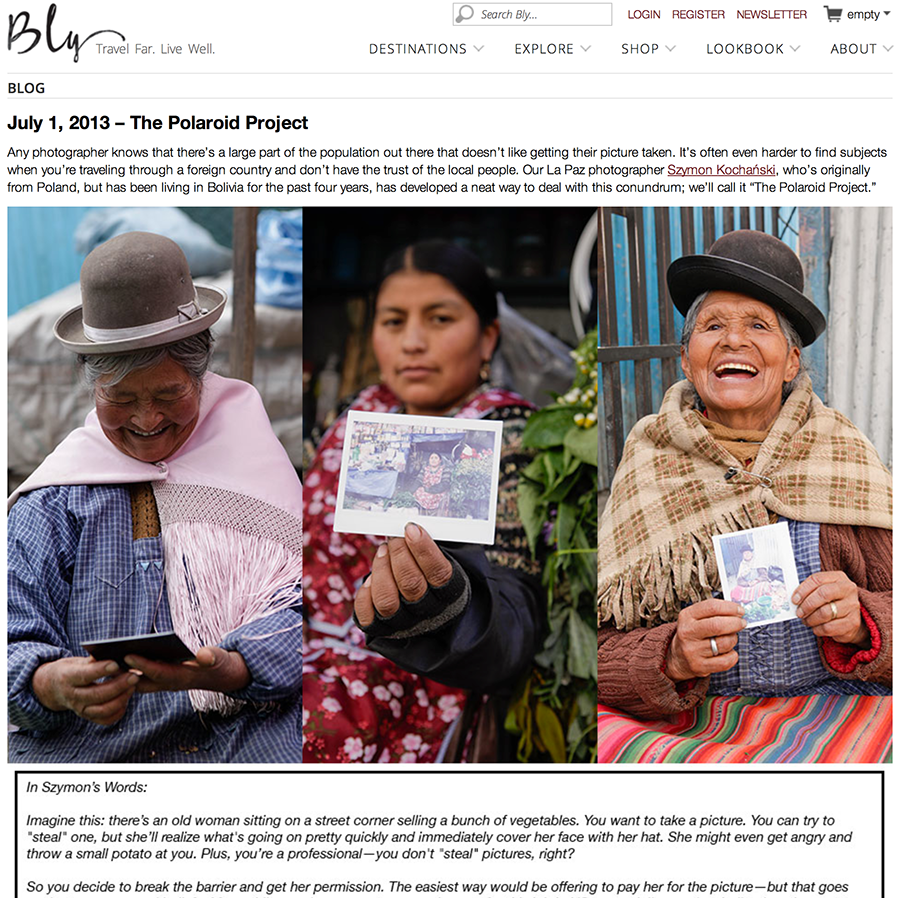 Więcej na stronie projektu Bly.
A tutaj więcej fotek z tego zlecenia.