2015-02-01 – 03:00
Może właśnie takiej terapii potrzebujemy w tym momencie życia. Bo to wszystko zaczęło się robić zbyt poważne, zbyt monotonne, zbyt przewidywalne. Dom, praca i odreagowywanie w weekendy.
A mnie dużo kosztują. Bo nie stawiam łatwo czoła wyzwaniom. Ciężko jest być yes-man'em. Ciężko znaleźć balans pomiędzy pracą, a życiem, tym co by się chciało, a tym co można. Aż w w końcu popada się w rutynę, która mogłaby potrwać nawet i 20 lat. Dlatego zmiany są dobre. Ale zmiany tak drastyczne są trochę przerażające.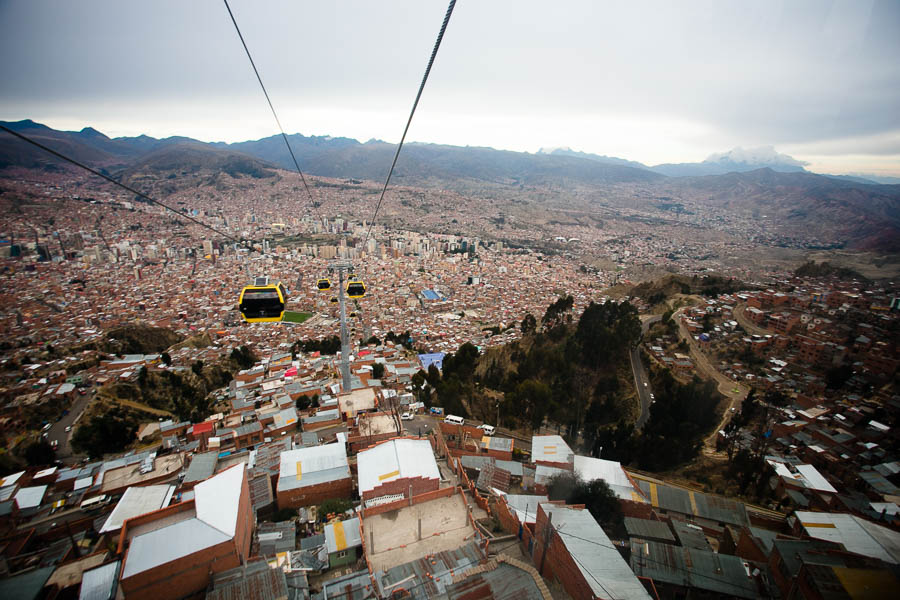 Początki są najfajniejsze. Momenty gdy czujesz mocniej, widzisz więcej. Gdy każdy produkt w supermarkecie jest obcy. Gdy musisz wydeptywać ścieżki. Odkrywać, poznawać, zwiedzać. Nowa ławka w nowym parku. Nowa brama. Nowi ludzie.
Pakuję 5 lat życia w kartony. Z limitem 46 kg plus podręczny zaczynam od nowa w Niemczech. W pierwszych dniach marca wsiądę w samolot i drugi, i trzeci, a potem w pociąg. Ona już tam jest. Z tego co mieliśmy w Boliwii musimy wybrać to co najlepsze, dostosować do nowych warunków atmosferycznych i jeszcze raz próbować rozgrywać nowe rozdania. Dzień za dniem. Nieprzewidywalnie.
No bo jak się gdzieś zasiedzisz, to potem trudno wyjechać czasem.